In addition to being a full service (and licensed) café, we have an ever expanding library of games to play with your friends.
How it works
Our Stay&Play game pass gives you access to our entire library of games for the whole day for only $8 per person! (tax incl.)
Tuesdays are 2 for 1 and Kids 12 and under PLAY FREE every day!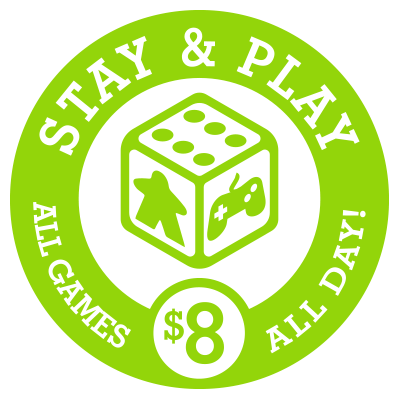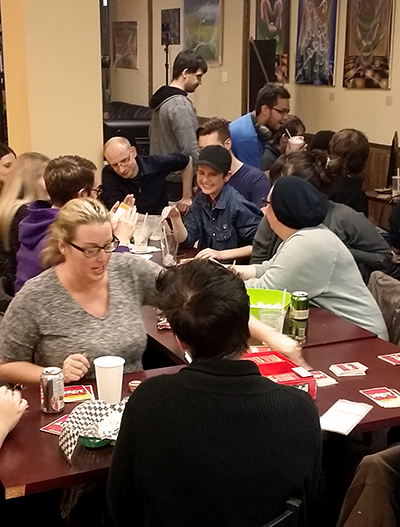 Call and book a reservation!
519-601-0066
Sunday: 12:00 pm - 6:00 pm
Monday: 5:00 pm - 11:00 pm
Tuesday: 3:00 pm - 11:00 pm
Wednesday: 3:00 pm - 11:00 pm
Thursday: 3:00 pm - 11:00 pm
Friday: 12:00 pm - 1:00 am
Saturday: 12:00 pm - 1:00 am